Om het wat gezellig te maken in deze feestperiode, doen we eens een knutselwedstrijdje. Laat je creatief brein maar eens goed los en verbaas ons met je kunstwerk. 
Win een wijnpakket Blanc de Belgique of een pakketje peperpickles
De meest originele creatie wint een wijnpakket Blanc de Belgique (ter waarde van 50 euro). Daar zitten in: Biztro van Domein Cuvelier, Auxerrois van Wijndomein Près de Gand en Cuvée wit natuur van Wijndomein 3 fonteinen. Maar omdat we graag cadeautjes geven, delen we nog een tweede prijs. De publiekslieveling krijgt een pakketje Peperpickles. Woehoe!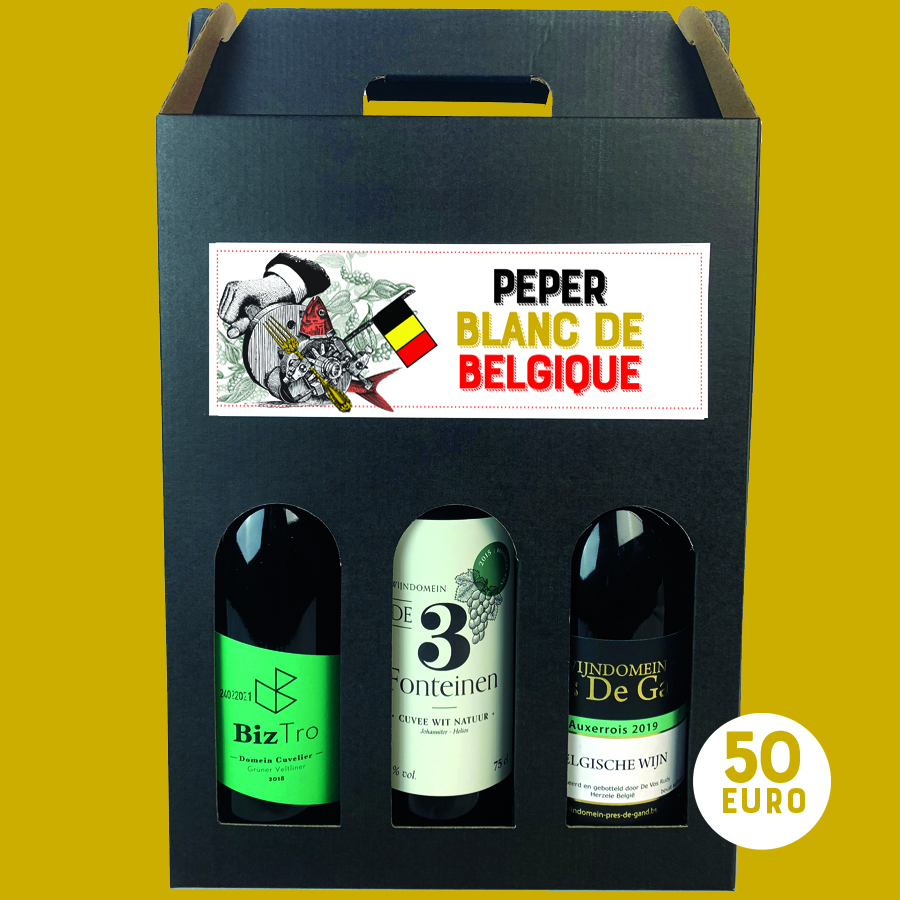 Like onze pagina op facebook of instagram (zoek op @peper.gent)
Maak een kunstwerk met de tekening. Je kan ze hier downloaden. Feel free (maw doe er mee wat je wil)
Bezorg ons je creatie:

of stop ze in onze bus (Peperstraat 55, 9000 Gent – vermeld je naam en profielnaam op facebook of instagram)
of post er een foto van op de socials en tag Peper
of stuur er een foto van naar hello@peper.be 
Om te kunnen winnen moet je alle stappen doorlopen hebben. Deze wedstrijd loopt op facebook en instagram tot en met 30 december 2021. De winnaars zijn degene met de meest originele bewerkingen en worden bekendgemaakt op 31 december 2021 via facebook en instagram.  
We wish a lot of good luck & een fijn eindejaar… en over eindejaar gesproken. Moest je nog niet weten wat te eten of te drinken, ontdek dan wat we voor jou kunnen doen.